Unleash: Unified Enterprise Search Across All Workplace Applications

By

Marcel Deer

Reviewed by

Nevena Radulović
Updated September 12, 2023.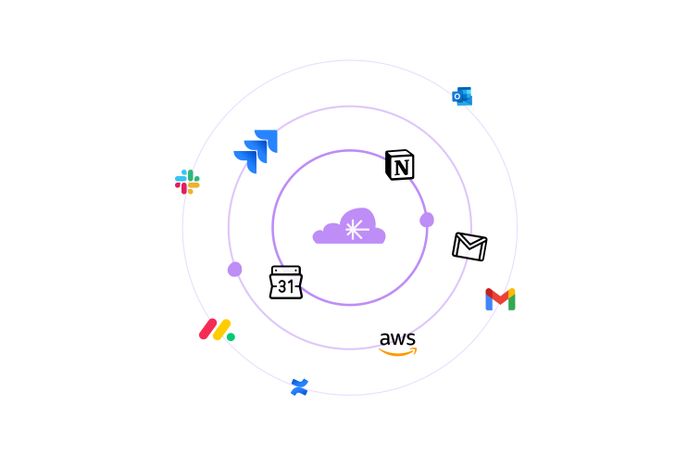 Today's businesses face the challenge of managing and searching through vast amounts of data from various sources. Enterprise search tools have emerged as a solution to this problem, allowing users to search through multiple sources such as documents, databases, websites, intranets, and applications.
Unleash is one such enterprise search engine that offers powerful features and quick onboarding. It allows users to find files stored in the cloud or on computers in one place and integrates with other apps.
What Are Enterprise Search Engines?
Enterprise search engines facilitate information retrieval from internal or external sources, doing for an organization what Google does for the internet—creating a secure, efficient, and functional search engine so that businesses don't have to manually tag, index, share, and retrieve information.
These tools organize data so that users can encode and access data across multiple sources, like documents, databases, websites, intranets, applications, and more. In a business context, enterprise search tools should be able to integrate with content management solutions and business intelligence software. Such seamless integration ensures information remains organized and easy to locate, not siloed under different data banks.
Having excellent enterprise search software is one of the keys to productivity and proficiency, especially in industries where customer-facing information needs to be accessed quickly.
✶ Federated search vs. enterprise search: Which to choose?
Traditional Enterprise Search
Traditionally, enterprise search tools were limited to searching only through structured data or documents such as application forms and invoices.
In addition to formats having to be predictable and search keywords having to match the database exactly for the user to find what they're looking for, searchability was limited to natively digital text. This meant that only the texts typed in specific file formats were recognized, and not scanned or handwritten documents. Other limitations of this type of enterprise search engine include the following:
Limited scalability

: traditional enterprise search tools struggle to keep up with large amounts of data, resulting in slow search speeds and reduced efficiency

Limited functionality

: traditional enterprise search tools may only offer basic search functionality, making it difficult for users to find the information they need

Limited integration

: traditional enterprise search tools may not integrate well with other software applications, which can make it difficult to access information from multiple sources
Although enterprise search has traditionally been restricted, you can now opt for a secure enterprise search solution that offers capabilities for both cloud and on-premise data, structured and unstructured data.
Nevertheless, certain problems with regard to implementation still exist—as with anything tech-related, not all solutions are easily adaptable. Some solutions may come with all the bells and whistles but require a rigorous onboarding process that costs businesses more time and money in the long run, while others may offer quick onboarding but not much else in terms of functionality and features.
So, is there a sweet spot for an enterprise search solution that offers all the key features a good enterprise search tool should have?
Unleash: Our Full-Spectrum Solution
Enter Unleash, an enterprise search tool that seamlessly marries powerful features with quick onboarding.
Offering a modern enterprise search tool for cloud and on-premise data, Unleash allows you to find everything you need with just one tool. In addition to integrating with all your favorite apps, Unleash will help you search for anything from files stored in the cloud to those on computers or anywhere else, all in one place!




Costing less than 10 cents a day, our full-spectrum solution is incredibly easy to set up. Powered by seamless searching technology, our software does away with context switches, allowing you to activate productivity in one click.
Most importantly, you can rest assured your data is secure with us—our company was founded by cyber security veterans, so we take privacy and security very seriously. With Unleash, you never have to worry about these things:
Privacy:

your data will never be shared or sold to anyone

Multi-layer security:

your data is isolated and fully encrypted on our secured AWS data center cloud

Control and visibility:

you have full control over which services you wish to link with Unleash, as well as the level of access you're comfortable with

Compliance:

Unleash is GDPR-ready and SOC2 Type II-compliant
What Makes Unleash Special?
Unleash allows you to access your data at lightning speed to find what you need in one place—be it emails, receipts, videos, images, records, or anything else. Our intelligent search engine also analyzes user behavior and delivers relevant information, giving you a smart, personalized experience each time.
Some of our stand-out features include:
Search inside documents:

you can find a file without remembering its actual file name, as Unleash brings up the most relevant results to your search inquiry

Advanced filters:

get more personalized and intelligent results, as Unleash learns user behavior and frequently accessed information

All-around calculator:

get instant answers for currency conversions, time zone differences, computations, temperatures, volumes, distances, and more

Search the web:

search isn't limited to cloud-based applications and on-premise data—you can also search Google, Bing, Wikipedia, and DuckDuckGo directly from Unleash!

Meetings:

organize and launch meetings all in one place with the calendar view
Unleash Your Potential With a Comprehensive Enterprise Search Tool
Harness the power of intelligent searching and data mining with Unleash! Once you try our comprehensive enterprise search tool, you won't have to deal with too many tabs on your desktop whenever you're trying to look for something or when in need of information retrieval. Pull up a file, contact, or email in a split second!
Improve collaboration and productivity in your workplace for a fraction of the cost—that's the Unleash promise.