The Key Features You Need in an Enterprise Search Tool

By

Itay Itzhaki

Edited by

Joel Taylor
Updated March 30, 2023.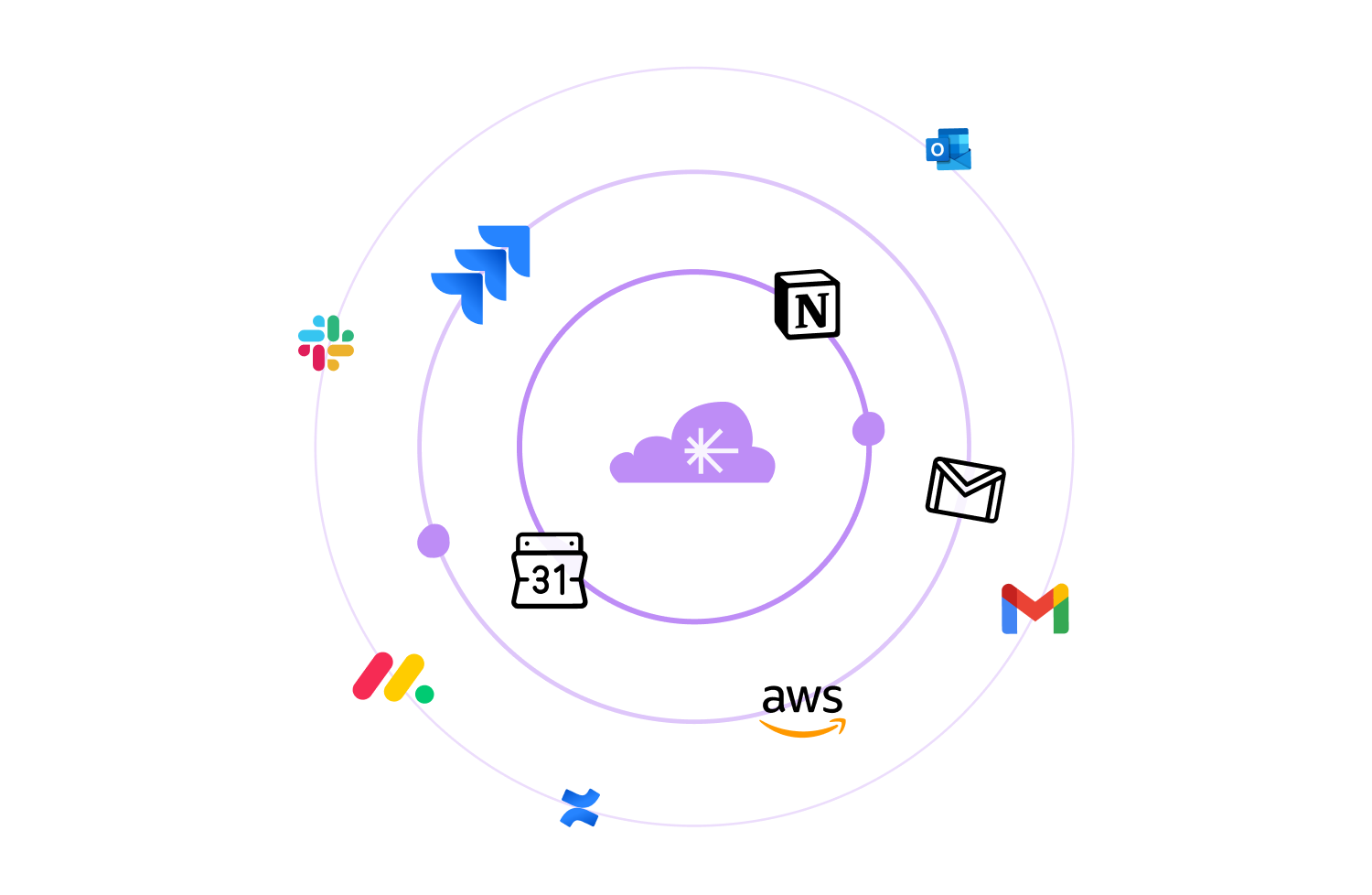 Frustrating work software isn't just an annoyance — using mediocre tools slows productivity and contributes to employee burnout.
Enterprise search tools should be intuitive to use, able to search all files and apps employees use, and include cutting-edge privacy to keep company information safe. If your search tool doesn't include these features, you're wasting employee time at best and risking your organization's data security at worst.
Enterprise Search That Understands How People Think
Obviously, your enterprise search tool needs to have robust search functionality. But how it operates will make a huge difference in efficiency and user experience. Make sure your search tool can understand humans as well search inside documents and your communication and collaboration apps.
Semantic Search
There are two types of search your enterprise search tool should include. The first is semantic search. This type of search can interpret search intent (to some degree) and build patterns to anticipate the results users will find most helpful. Semantic search is what set Google apart from the other search engines in the first place. It can suggest similar words if you don't get many results, and it can often understand nuances in language.
For example, if you enter "TV cable HDMI" into a search tool with semantic search, the software will know when you wrote the word "cable," you meant a cord and not a TV streaming service. It can parse the meaning based on the fact that "HDMI" was included in the search as well. Traditional search engines without semantic search can't tell the difference and would flood your results with unrelated pages.
Semantic search finds patterns in the way humans use search engines and changes the results based on those patterns, creating more complex and nuanced search capability. It views search with a wide lens.
Contextual Search
Contextual search zooms in to look at individual user behavior to fine-tune results. This type of enterprise search tool can tailor results based on what you've searched before as well as what you've clicked on.
For example, say you need to find a whitepaper on employee engagement that you've read a few times and saved somewhere either on your computer or in the cloud. Without contextual search, you need to remember the exact name or you have to sift through all the files with the words "employee engagement." But if you have an enterprise search tool with contextual search, the files with the words "employee engagement" you've read most recently will be listed first.
While semantic search finds big patterns in the way humans search, contextual search focuses on the individual to create a better user experience. To provide employees with the best user experience, your search needs to have both.
Full Integration With All the Applications You Use
In addition to effective search functionality, your enterprise search tool must connect to the apps your employees use to do their jobs. Ideally, your enterprise search tool would search inside all the apps you use at once. Which apps you need to connect to search will depend on your industry and roles. At the minimum, an enterprise search tool worth considering will integrate with your email clients, document management platforms, and any collaboration or project management apps you use.
Conversations now happen across many different platforms now — not just over email or in meetings. Discussions that happen in Asana, Jira, or Notion often need to be referenced later. Your employees will waste time if they have to search each of the messaging or collaboration apps they use one by one. Similarly, files and documents can end up in email inboxes, in Slack channels, and on Trello boards. They're not always downloaded to employee computers or uploaded to a shared space. Enterprise search needs to include the ability to search for files across all these communications channels that aren't yet downloaded.
It's also a good idea to look for in-document search. Your enterprise search tool should also be able to search inside documents, so employees don't need to remember the exact file names of every bit of information they'll ever need to reference in the future.
Finally, consider whether you'll need open-source options to build integrations if your enterprise has built any tools internally. Many enterprise search tools have no way to connect to custom builds, yet many enterprises build their own platforms at some point. If you have a custom tool or might build one in the future, be sure your enterprise search tool can plug into it.
Cutting-Edge Encryption and Security to Keep Your Data Safe
Of course, any enterprise search tool you use should use the most advanced security protocols with end-to-end encryption to keep user data safe. The cost of the average data breach has climbed to $4.24 million. That's a 10% increase year over year from 2020 to 2021 and makes it the largest single increase in the last seven years. It's never been more important to prioritize security.
Look for tools built with multi-layer architecture — this approach creates more stable software that's easier to update.
Encryption
It's also important your search tools include end-to-end encryption — meaning the tool transforms data into unreadable code to maintain data privacy. There are a number of ways to approach end-to-end encryption.
At Unleash, data at rest is protected using AES-256. AES stands for Advanced Encryption Standard, and 256 refers to this encryption method using a 256-bit key length. AES-256 is a block cipher that uses symmetric encryption. In other words, it breaks the code up into small pieces and requires a secret key to encrypt and decrypt information.
Any data in transit is protected with TLS 1.3, which stands for Transport Layer Security, version 1.3. This type of encryption also uses secret keys to encrypt data. TLS 1.3 is the gold standard for encrypting data on the move.
Certifications and Standards
One way to see how serious a tool is about security and privacy is to check whether they're SOC2 Type II ready. SOC stands for System and Organization Controls, and SOC Type II is a set of voluntary privacy standards created by the American Institute of CPAs. Organizations will prepare SOC Type II readiness assessments to ensure data is being handled safely.
Look for tools made by organizations that are GDPR ready as well. The General Data Protection Regulation is the law that dictates data privacy requirements in the EU. It's generally referred to as the toughest, strictest privacy law currently in effect in the world. Using tools by organizations that follow GDPR ensures your software has the highest level of data protection standards available.
Unleash a New Kind of Enterprise Search Tool
Every aspect of Unleash is built to save you time and create a more seamless search experience. By including both semantic and contextual search together, Unleash is intuitive to use and understands how humans actually think. Users don't need to memorize special symbols and terms to get the most out of Unleash — it's designed to be intuitive and easy to use from setup through search.
Autocomplete speeds up searching. The Spotlight bar can also use web search engines. And when you've found what you're looking for you can launch applications from Unleash with a single click.
✶ Learn more about how Unleash can improve enterprise search at your organization.