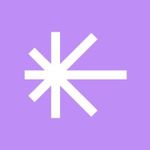 Unleash Team
About the Unleash Team
The Unleash Team consists of business leaders and tech experts that know and understand the challenges caused by scattered data. Our goal is to save businesses vital time and resources by making information easily searchable, accessible, and usable—ultimately boosting efficiency and productivity.
About Unleash's Editorial Process
At Unleash, our expert team of writers and editors provides you with accurate and reliable information to enhance productivity, organize workflows and unleash potential. Industry professionals fact-check our content to ensure relevance. We only source content from reputable sites and research institutions and cite this where applicable. Our content is rigorously reviewed before publication and upon considerable updates. To learn what we do to deliver you quality content you can rely on, check out our editorial process.